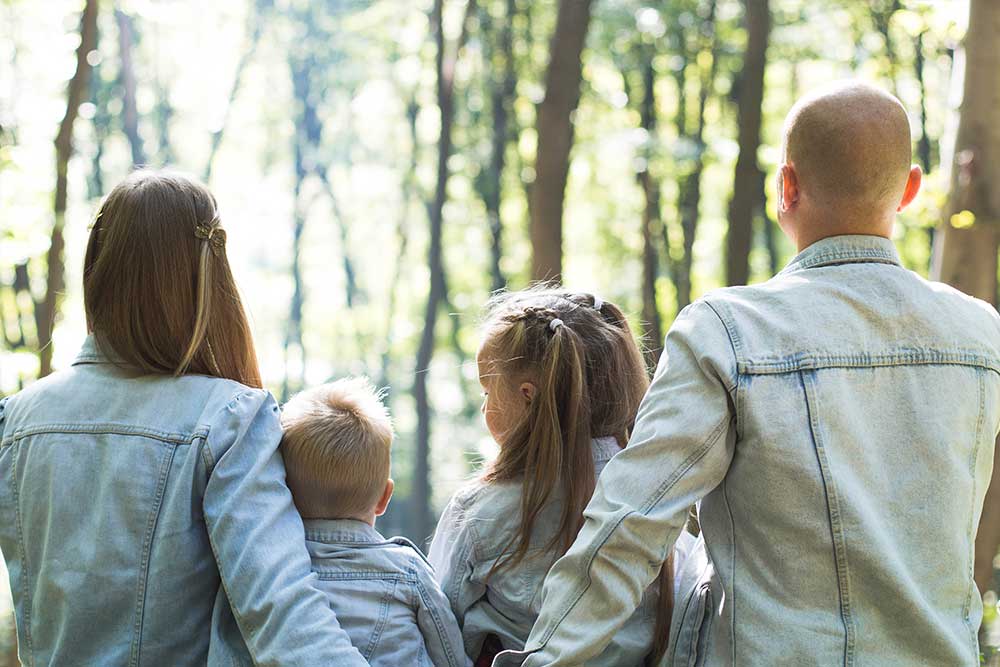 What to take to a campsite with children?
If you are looking for a fun, cheap and familiar plan, camping with children may be the best solution. Pure air, a lot for a place to run, contact with nature, sleep in a tent … As well as all the family activities that can be done in a campsite! Without a doubt one of the best family experiences, and cheaper!
Even so, going camping with children is not the same as going as a couple or friends. And with children there are many more things to consider. In addition to choosing the site, a very important point is to think of taking a campsite with children.
From Camping Lloret Blau, our Costa Brava family camping, we have prepared a list with which to take a campsite with children so you do not forget anything on your trip. Are you ready?
What to take to a campsite with children?
Tent: inflatable mattresses, sleeping bag and pillows for everyone. For children it is advisable to also carry blankets in case it cools at night.
Being away from home, changing the routine, sleeping on the floor, the nerves of being on vacation … are important aspects that can make it difficult to go to bed for the little ones. Therefore we recommend (especially when children are very young) to bring the stuffed animals, pajamas or cushions that they like best.
Do not forget to also take a camping-light for the night.
Chairs, table and utensils for cooking and eating. It is important to bring everything you need to cook and eat: camping gas, saucepan, pans, pans, fridge, cutlery, basic dishes and utensils to clean the dishes. We recommend bringing two pairs of plates, cutlery and extra glasses in case there are accidents during the stay.
It is also advisable to bring easy-to-prepare food such as chickpeas, pasta, rice, tin cans … And leave fresh food such as vegetables and fruits to buy at the campsite or at a nearby supermarket.
Clothes and shoes. In this section we will present a list of the clothes we should wear in a campsite: pajamas, warm clothes, comfortable clothes, underwear, raincoats (and umbrellas), comfortable shoes (sneakers, cool sandals and flip flops), towels (a of shower and one of beach for each one), swimsuit for the beach, caps, hats and sunglasses (and of water, if there is beach). We recommend wearing UV-protected shirts to avoid burns. We all know how difficult it can be to cream your little ones frequently.
It is important to bring enough spare clothes for the children, since every day they usually end up full of mud.
If the campsite has a laundry option, it may be a good practice to carry laundry soap, and thus not have to fill the suitcase with too much clothing.
Hygiene and medicine cabinet. At this point it is important to bring: toothbrush, wipes, toothpaste, cologne, hair gums, comb, gel, shampoos, moisturizer, mirror, toilet paper … With the little ones, carrying a basic first aid kit is essential (ibuprofen and strips that are not missing).
Always carry cream, bracelets and anti mosquito liquid. Mosquitoes love camping and children! Do not forget the sun cream either.
Entertainment for children. Going camping with children is synonymous with not stopping. Children need to be on the move. Some ideas on what to bring for children are: board games, dolls, paintings, notebooks, water balloons, ropes, books, magnifying glasses, flashlight, shovel, rake, buckets …
Our advice: look for a campsite that offers children's activities during the day. In this way, you can rest and spend time as a couple or just be able to take a nap quietly.
Other recommendations for camping with children:
If you are going camping with your children, you have to spend time. It is a very rewarding and fun experience, so we recommend taking advantage of it to strengthen ties with them and have a great time. You can invent thinking or research games or more assets that require running and moving.
Another important aspect to highlight with children are the basic rules of living together. When we go camping, children have to understand that they are not alone and that it is necessary to respect nature and the community.
Finally, when we go camping with children, it is also important to choose a good family campsite. Important aspects that a good family camping has to have are: that it has a supermarket nearby, toilet and shower areas and that it has many shaded plots. If you have a pool or direct access to the beach, it will always be a plus. As we have said before, a good entertainment team for children will offer us a break time for parents.
And the most important point of all, leave behind the stress of the city and worry only about enjoying nature as a family. From Camping Lloret Blau, we wish you all a happy family camping!