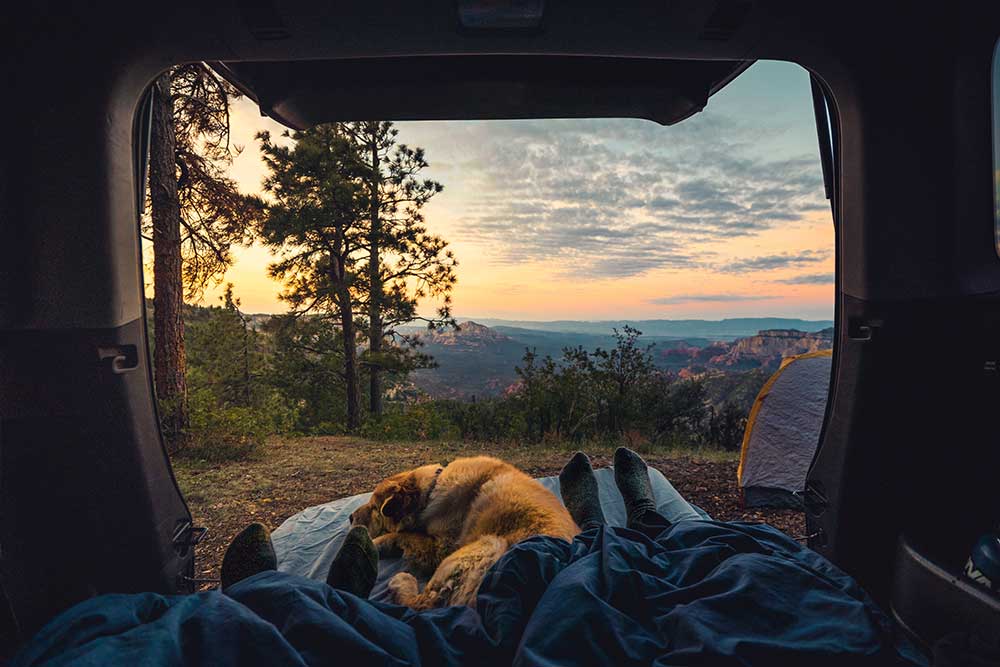 How to sleep comfortably in a camping
Sleeping comfortable  in a camping is an art. Those who are able to sleep literally anywhere, camping will not be a problem. However, for those who unfortunately need good (or optimal) conditions for sleeping and resting well, we bring you a set of practices and tips to help them make camping nights more bearable.
Sleeping kit to sleep like a baby
To rest properly it is essential to carry a good team. Let's review together the elements we need to sleep well at ease in a campsite:
Tent. There are many types of tents, we recommend always choosing the most spacious and consistent that are able to completely isolate you from the outside. It is worth spending a little more buying the equipment that will help you rest better (and be able to enjoy this experience more).
Sleeping bag. The sleeping bag must have the necessary thermal capacity to rest properly. There is a wide range of sleeping bags according to the conditions of the campsite you want to go to.
Mat. As in the previous two cases, we recommend buying and using a quality mat, as this will be one of the most important points for your rest (and your back). Extra tip: do not inflate your mat to the fullest since it can gain or lose pressure during the night.
Pillow. Although some use dirty clothes as a pillow, we always recommend (if there is enough space and option) to bring a pillow, either of the self-inflatable, air or closed-cell foam type.
Ear plugs and eye mask. Although it may seem a luxury and unprofessional, these can help you block external noises or even snoring from your partner. In addition, in summer at early dawn, the eye mask can help you lengthen a couple of hours more sleep.
Sleep with children
Children love to go camping, so it is normal for them to be nervous at bedtime. Our advice? Bring the stuffed animals, pajamas or cushions that the little ones in the house like best. We can also take a camping-light for the night.
Do you have doubts about what to take camping? From Camping Lloret Blau, our camping in Girona for children, we have prepared a list with what to take a camping with children so you don't forget anything on your trip.
Tips for a good sleep
Sleep flat. The unevenness does not help us to rest properly. It is also important to guide the store well. Position it in such a way that the sun cannot touch you right in the face when you wake up.
Personal cleanliness. Before going to sleep it is advisable to take a small shower or use baby wipes to clean a little before going to sleep. Brushing our teeth will also help us tell our body that it is time to go to sleep. Finally, it is also important to urinate before going to sleep. In this way, we will eliminate possible sleep interruptions during the night.
And to finish our last recommendation: give it all during the day. If you are camping, you have to make the most of each day. In this way, when the night comes you will fall immediately.
We hope our advice will help you sleep better at the campsite. In the end, the most important thing is to enjoy nature with your family. What are you waiting for to live your next adventure?