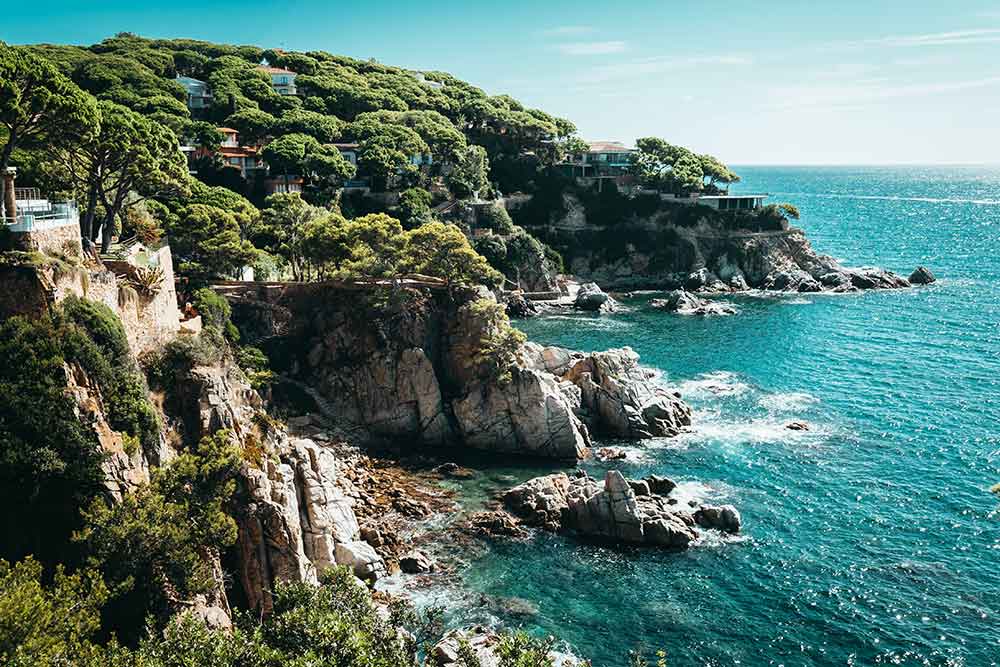 Why is it called Costa Brava?
There are many who wonder where the name of Costa Brava comes from. The Costa Brava, known both inside and outside Spain, hides many secrets from its visitors. Its steep beaches, turquoise blue waters and its coastal villages fall in love every year with more than one million visitors.
From Camping Lloret Blau, our family camping Costa Brava, we want to reveal its origins and tell you a little more about this magnificent area of ​​Girona.
Costa Brava, the most rugged area of ​​Catalonia
The Costa Brava is the name that has the coastal area that extends between Blanes and Portbou. It is located in the province of Girona (Catalonia). With its 214 kilometers, the coast passes through the provinces of Alto Ampurdán, Bajo Ampurdán and la Selva.
It is worth mentioning its great natural treasure, since more than 30% of the coast is protected due to its natural interest.
The main cities or towns in this area are: Cadaqués, Figueres, Pals, Blanes, Roses, Tossa de Mar and Calella de Palafrugell. Essential visits if you come from camping to Lloret de Mar.
The origin of the name Costa Brava
The area was named Costa Brava thanks to Ferran Agulló i Vidal in 1908. Ferran was a journalist from La Veu de Catalunya who first defined the coast as "Oh, our Costa Brava, without equal in the world!" As we can all imagine, its name is dictated by its rugged and rugged landscape. With its beaches of rocks and violent waves, many poets and writers throughout history have fallen in love with the beauty of the area, such as Marc Chagall, Picasso, Rusiñol or Dalí.
The name was finally adopted in 1965 with the increase in tourism in the area. We have to keep in mind that before the arrival of tourism, the coastal towns were made up of small fishing villages.